Low carbon electricity: the textile industry's greatest challenge?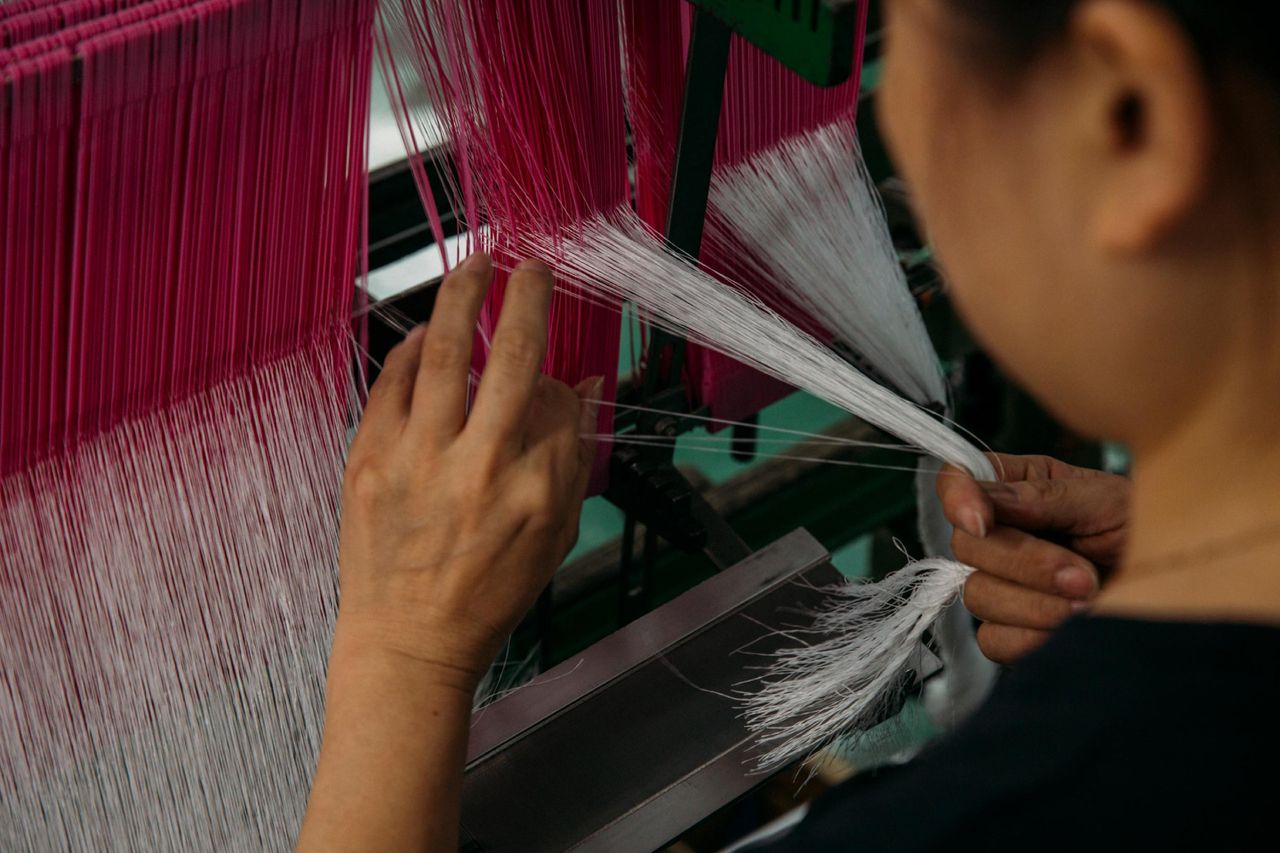 Are you surprised by the title of the article? It's normal. At first sight, it is difficult to make the link between a t-shirt and a wind turbine.
However, it is quite simple: all of the machines in the textile supply chain (spinning, knitting or weaving, dyeing, assembly, etc.) all need one thing to work: electricity!
Bad luck, electricity production (via coal, gas and oil power plants) is the #1 cause of greenhouse gas emissions in the world.
Source: IPCC, Working Group 3, AR5
In the textile industry, same problem: the heavy reliance on coal and natural gas to generate electricity and heat (especially in Asia) is largely responsible for these emissions.
Source: Quantis, Measuring Fashion, 2018
And did you know that...
If we want to keep global warming limited to less than 1.5C above pre-industrial temperatures, coal use must fall by 80%.
Reference: Carbon Brief, 2020
The textile industry has no choice but to adapt.
This issue proves even more complex and extensive than the choice in raw materials, yet is a critical one for the climate. Wiping out the use of fossil fuels (coal, oil, natural gas) in favor of low-carbon energies should be the NUMBER ONE priority in the effort to reduce CO2 emissions.
Check out our plan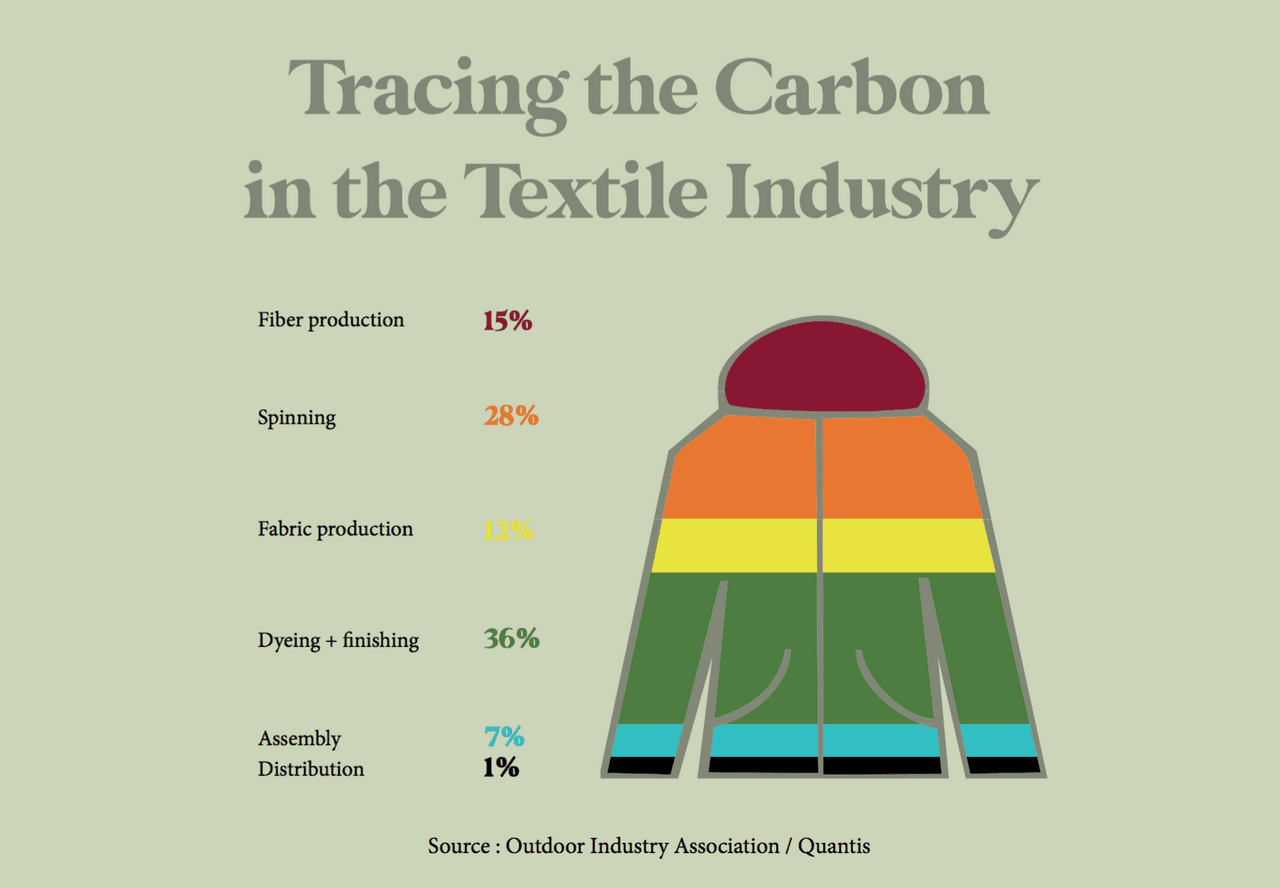 Picture carbon footprint in 2019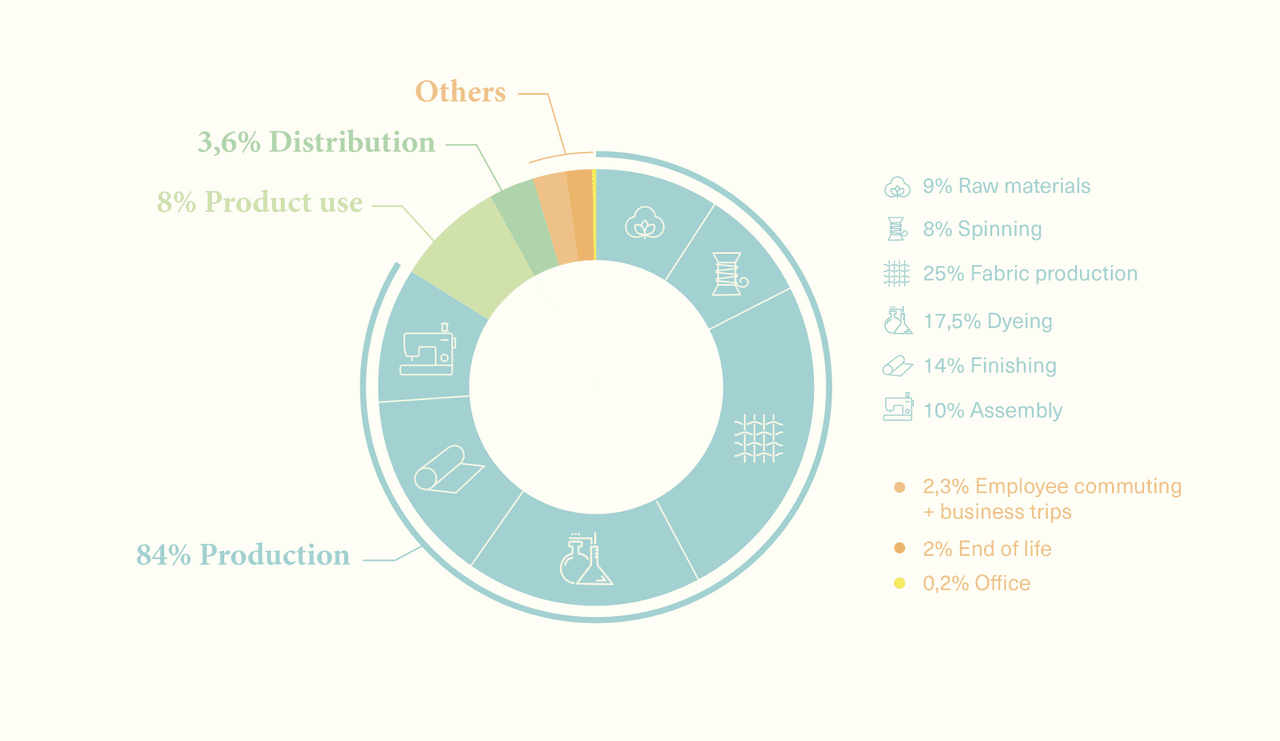 115,700 tons of CO2e. Equivalent to the carbon footprint of 2,100 European citizen.
284% of our CO2 emissions come from our supply chains, especially at the weaving and dyeing stages in Taiwan and Turkey.
3Our worldwide logistic (we are sold in 40 countries) only represents 4% of our global emissions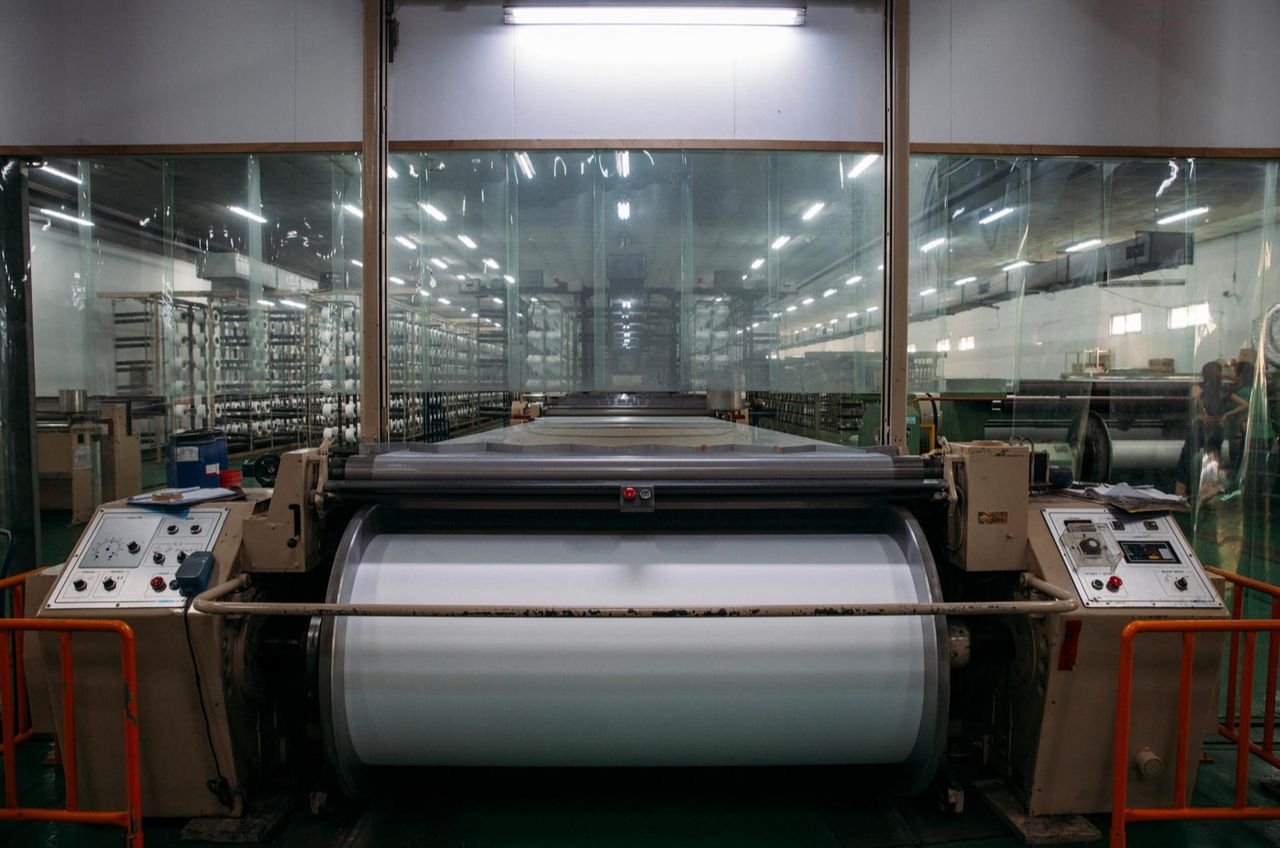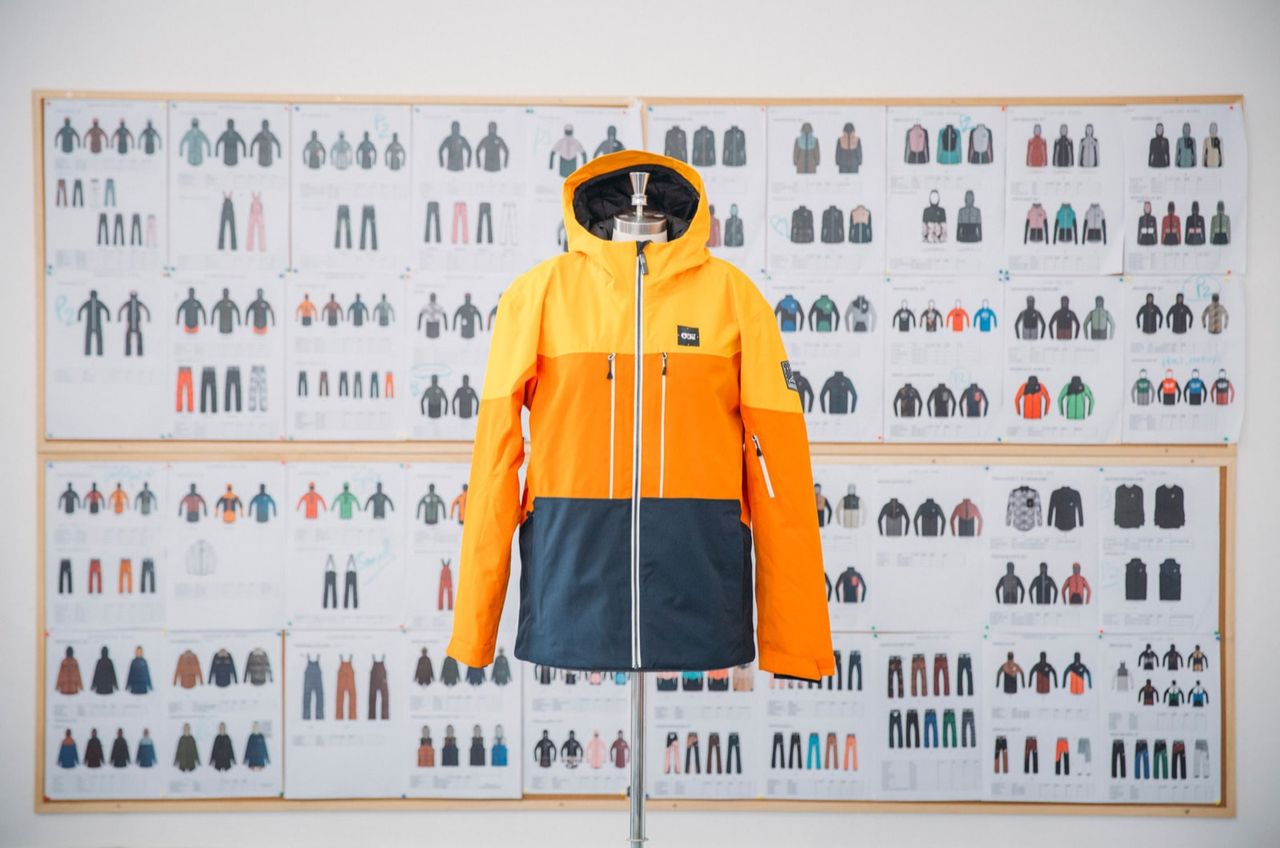 Our product range
Making a product is a long process that involves several different stakeholders. Although we are only in direct contact with the factories that manufacture the finished product, we think it is important to get to know everyone all throughout the supply chain.
View our manufacturing sites
In 2018, we went to Taiwan and China to retrace every step in the snow jacket manufacturing process, starting with recycling plastic bottles.
Discover the process
In 2017, we traveled to Turkey to see firsthand every step involved in making a T-shirt with organic cotton.
Discover the trip