Inspiring people to dream, think, and take action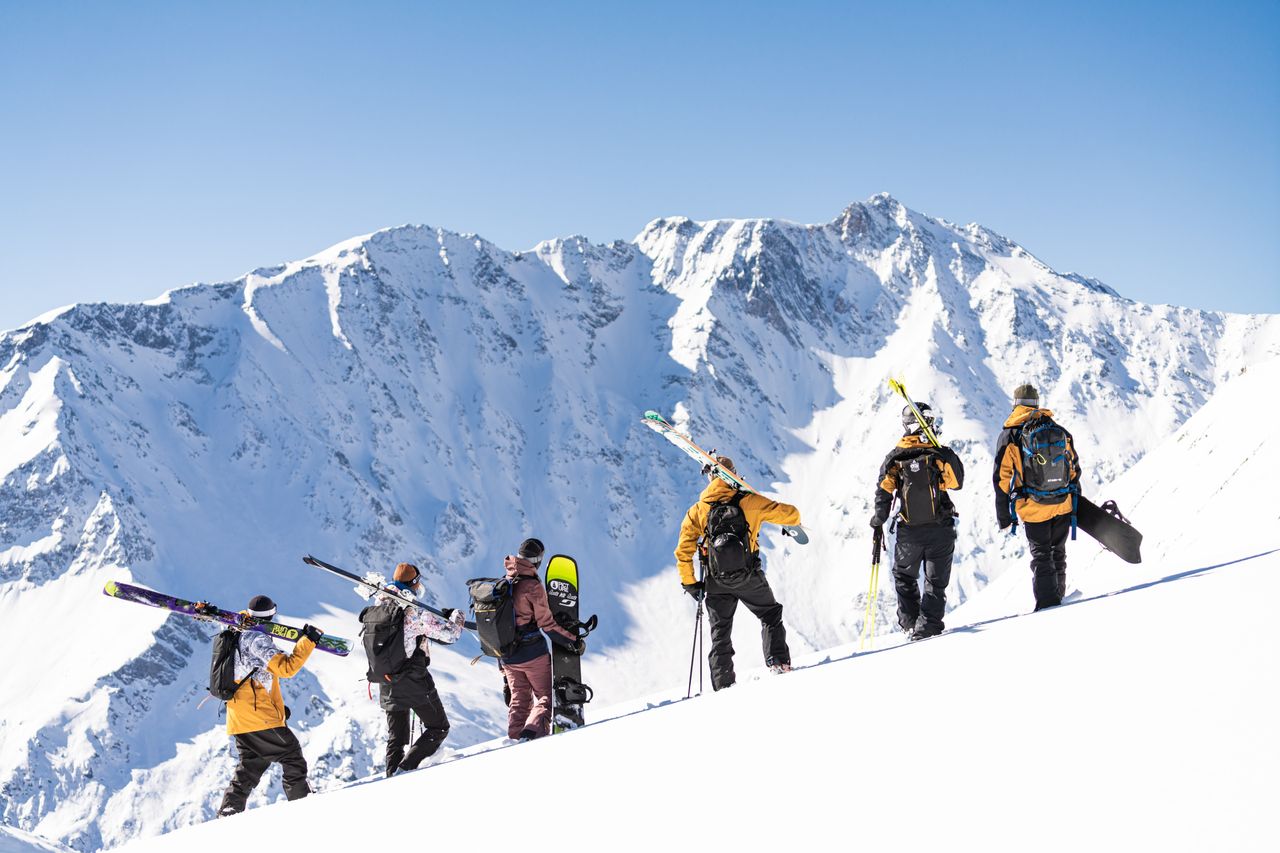 We, at Picture, have an obligation to harness the power of communication to inspire people to dream, build awareness about the world's current environmental issues, and to present the wide array of viable solutions. Through these movies, we push for change.
Our goal every year is to make one inspiring film with a powerful message.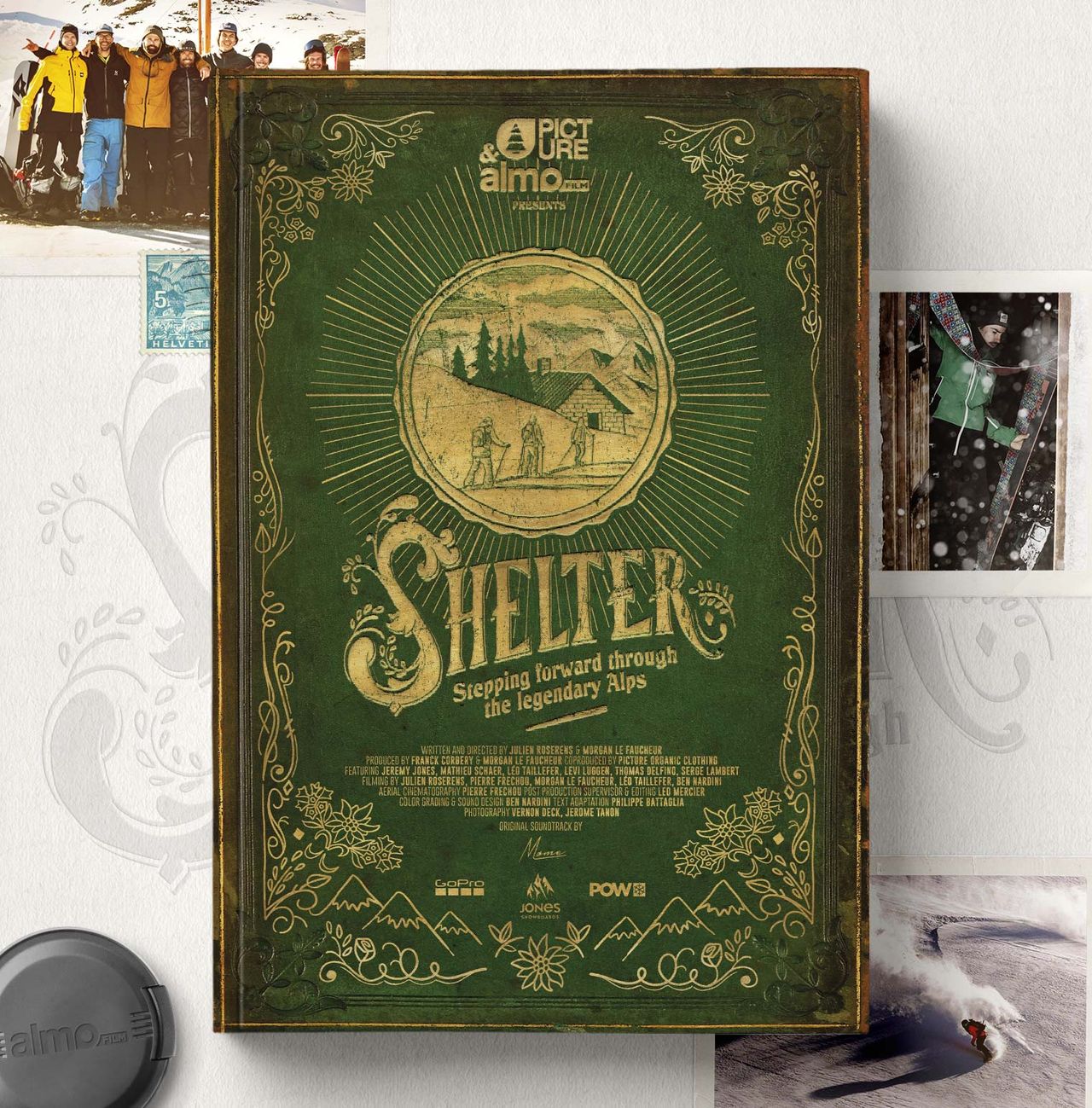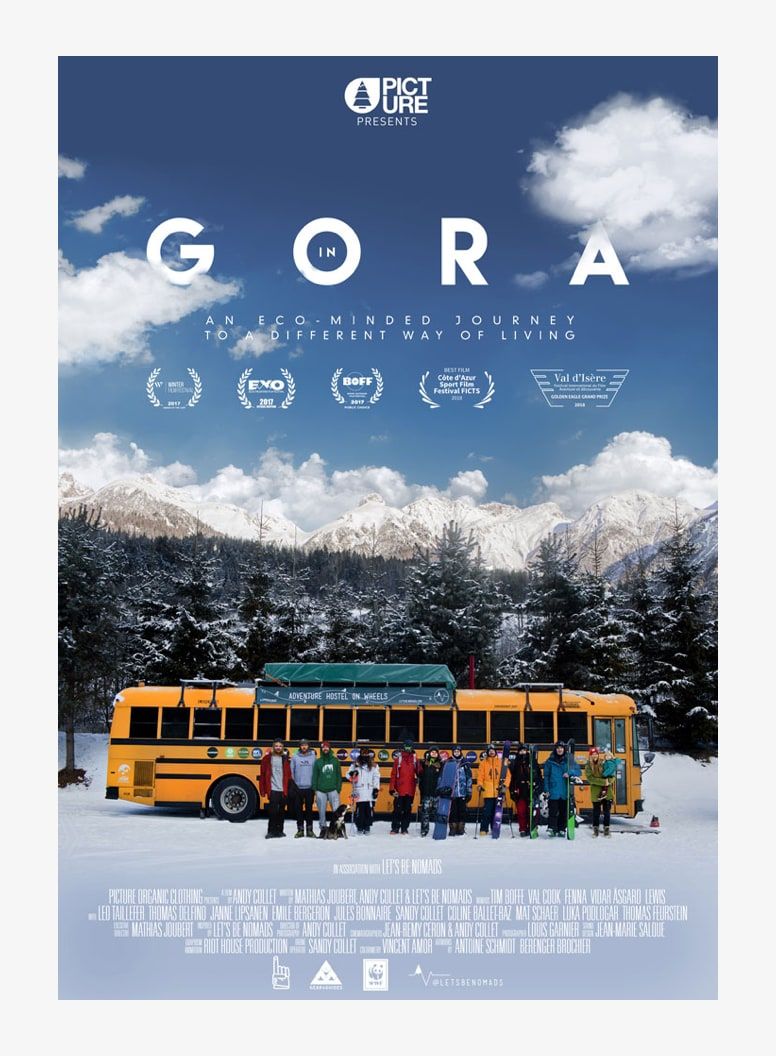 Shelter
The fall of 2019 marks the release of our latest film, Shelter. The protagonists, all riders for the brand (Mat Schaer, Léo Taillefer, Thomas Delfino, and Levi Luggen along with the legendary Jeremy Jones) tour the Alps by train, public transportation, and through sheer leg power.
The goal: to enjoy their passion while making as little impact on the environment as possible. There are high emissions related to skiing, especially when it comes to accessing the mountains by petro-based cars. This movie shows real solutions exist.
Touring from hut to hut, the well-kept secrets of the high alpine valleys reveal themselves. These unique places are full of history, and bear witness to the passage of time showing how much the mountains have truly changed...
Read the committed interview of Mat Schaer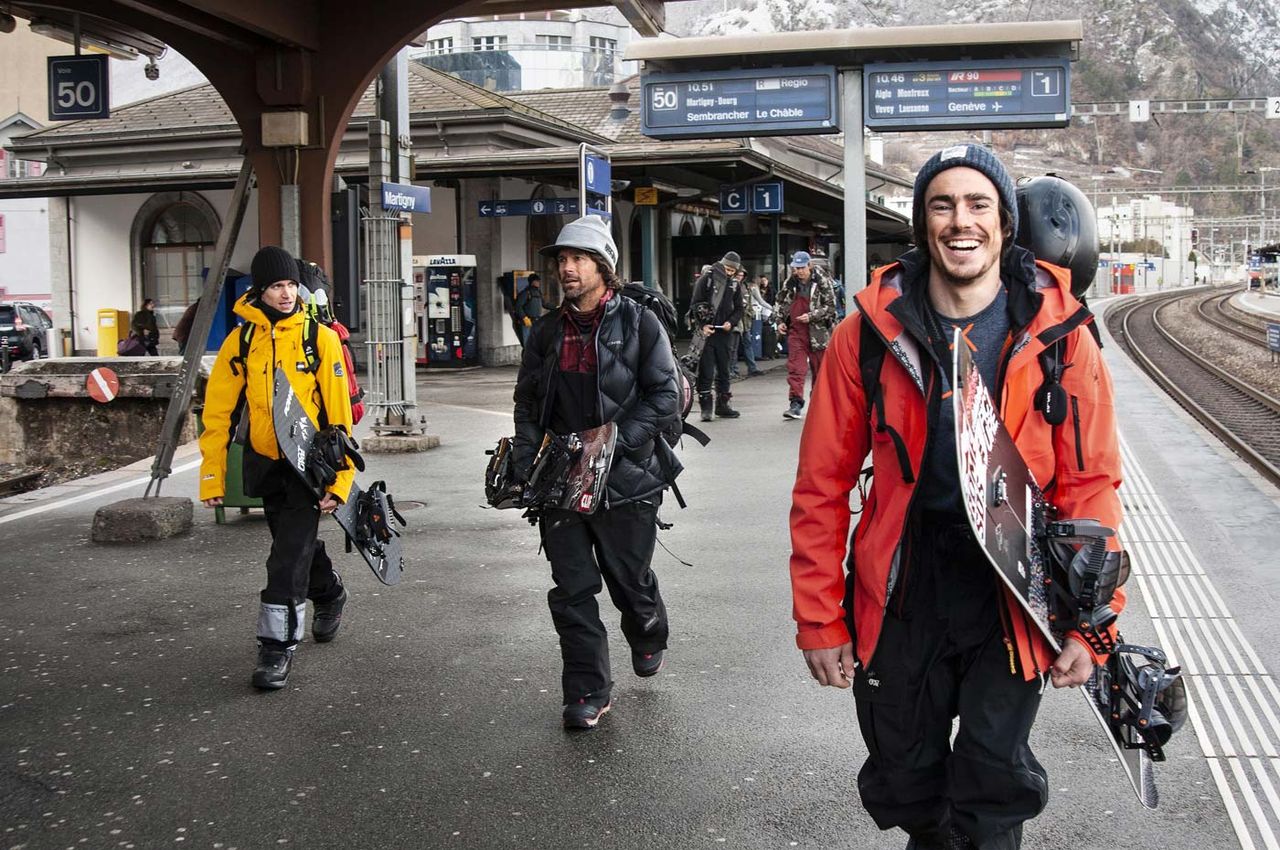 Full Shelter movie
In Gora
What were the main ingredients for our first documentary film? A month-long trip on the Let's Be Nomads camper-bus traveling 6000km through 13 countries with 10 snowboarders and skiers, trying to better understand local environmental issues and just have a great time.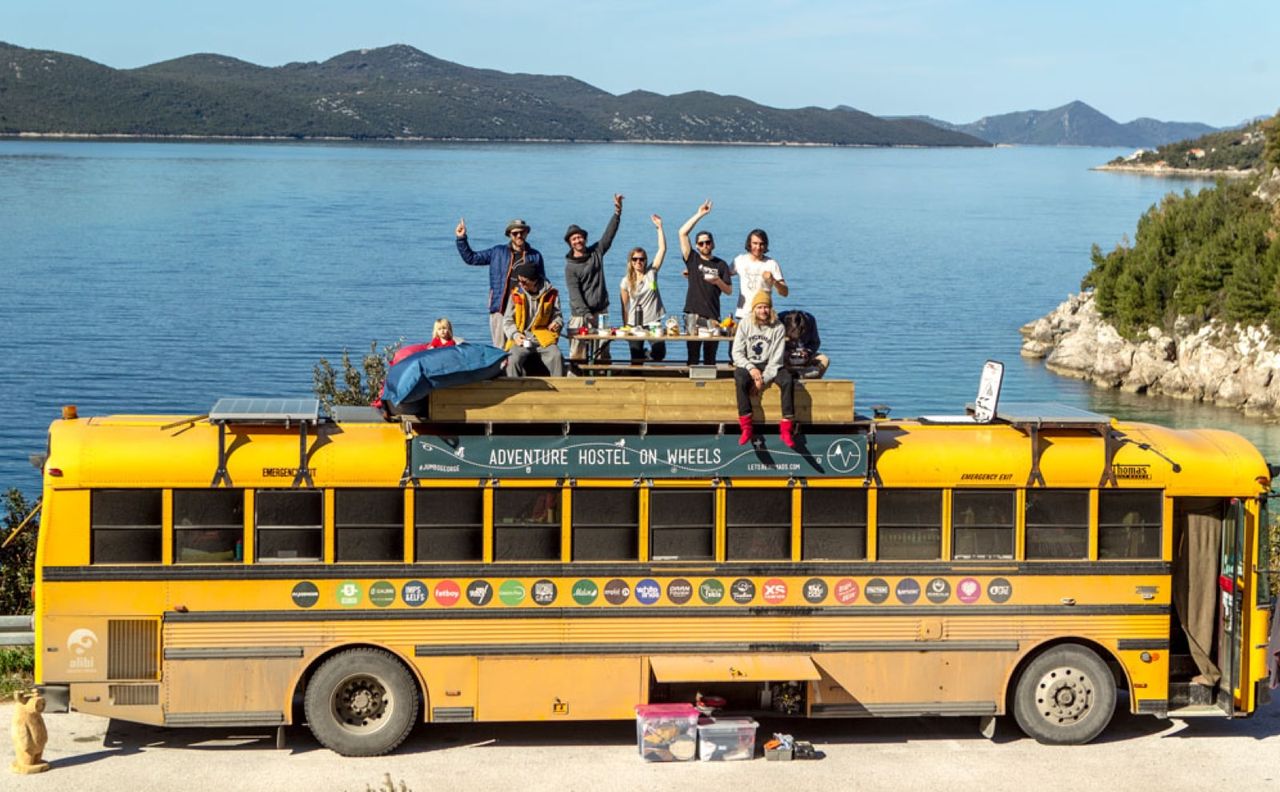 Full In Gora movie
Zabardast
This travel journal tells the story of an incredible freeride expedition into the heart of the Karakoram. In search of one of the world's most beautiful mountains to ski at a lofty 5880m; embarking on a human adventure so isolated, so high, so committing that there is no room for even the slightest error.
For five weeks, the group ventures further and further into Pakistan on a 150km, fully self-sufficient tour, pulling sleds packed with food, tents, and solar panels as they travel across the area's massive glaciers.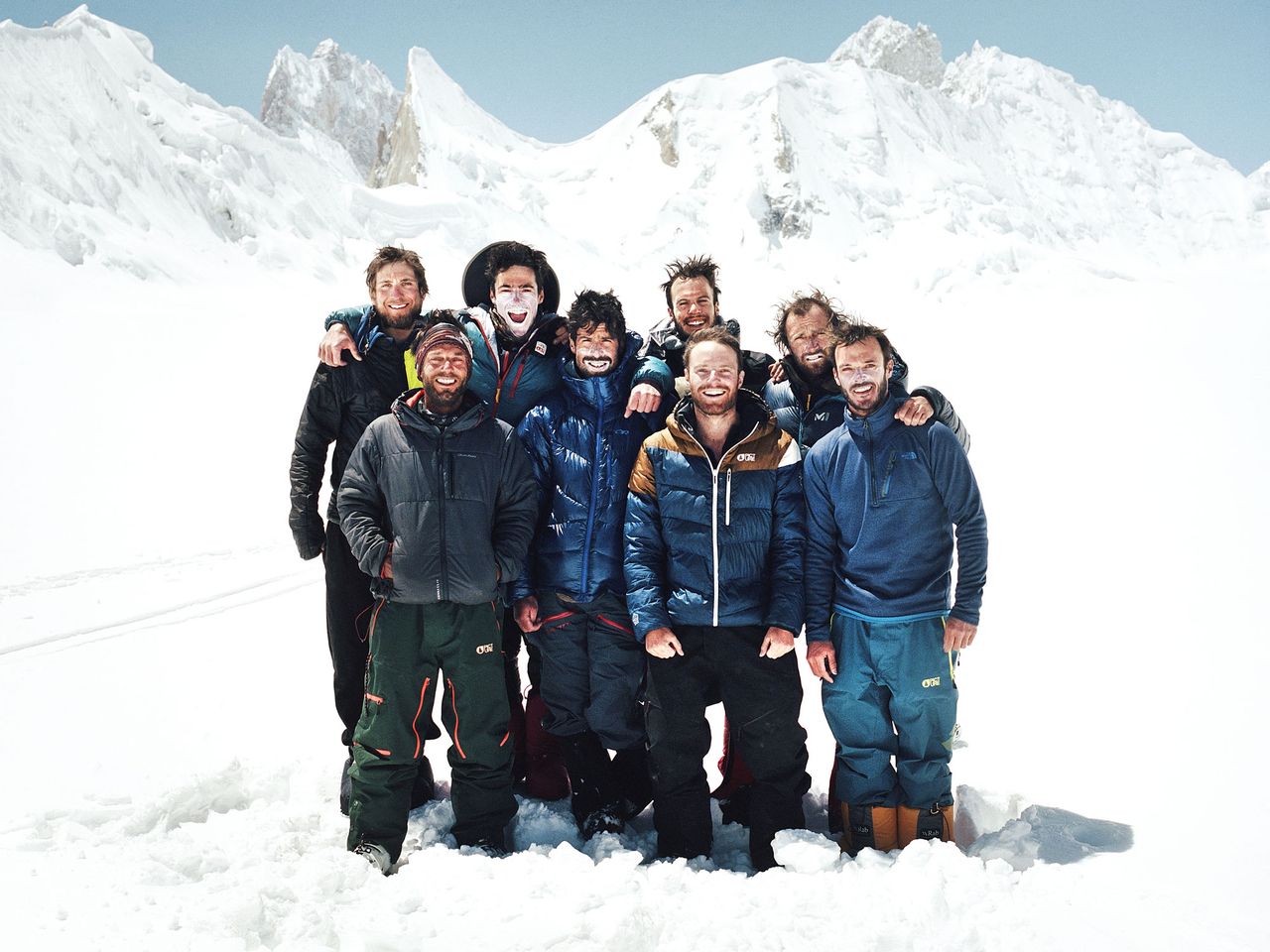 This story is far, far, far from home. It is a genuine adventure at the crossroads between freeride skiing and Himalayan mountaineering.
Full Zabardast movie
The Picture Family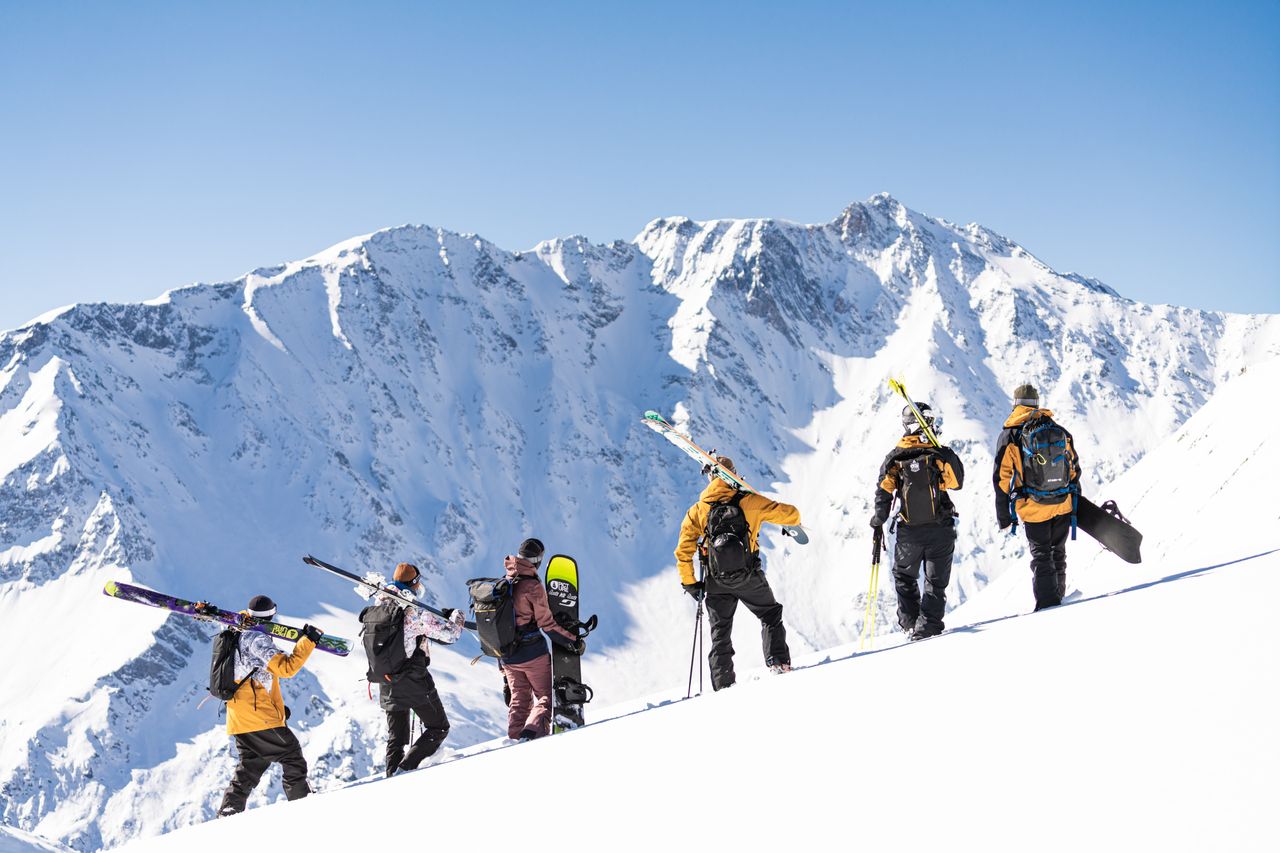 Impact
Difficulty

Impact

Moderate

Sometimes watching a poignant documentary or witnessing something powerful can change how we see things. This is exactly what we hope to do through the films we make.

Difficulty

High

Creating inspiring and visionary content is one thing, but finding an audience that really listens, understands and acts is a much greater challenge.